Standing Lateral Stretch
6 minutes for reading
345 views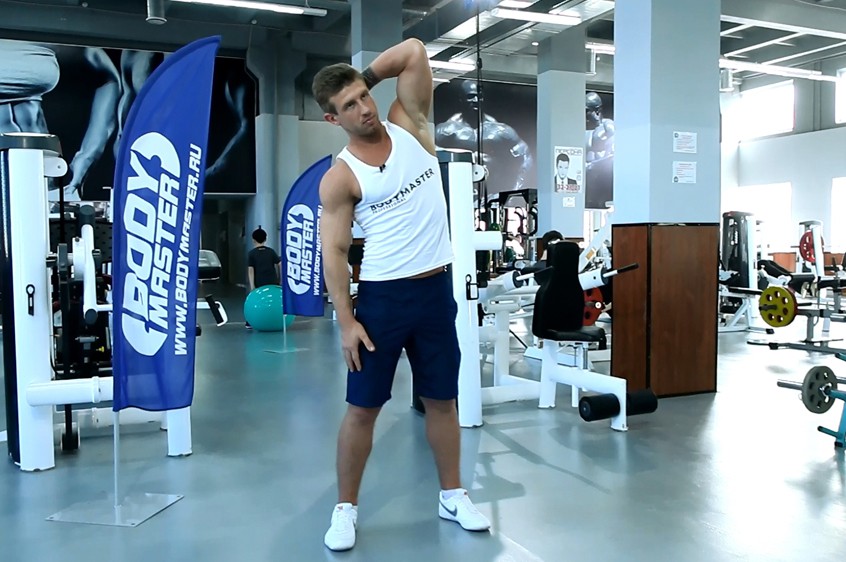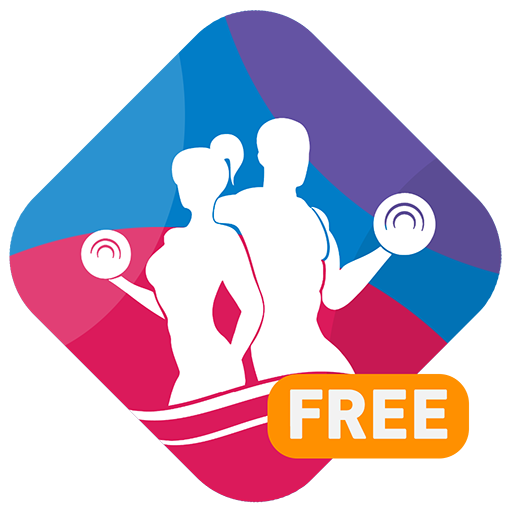 General info
How to perform exercise
Take a slightly wider than hip distance stance with your knees slightly bent.
Place your right hand on your right hip to support the spine.
Raise your left arm in a vertical line and place your left hand behind your head. Keep it there as you incline your torso to the right.
Keep your weight evenly distributed between both legs (don't lean into your left hip). Switch sides.
Photos of the correct technique
What muscles work?
If the correct technique is followed, the following muscle groups work: Abs, and auxiliary muscles: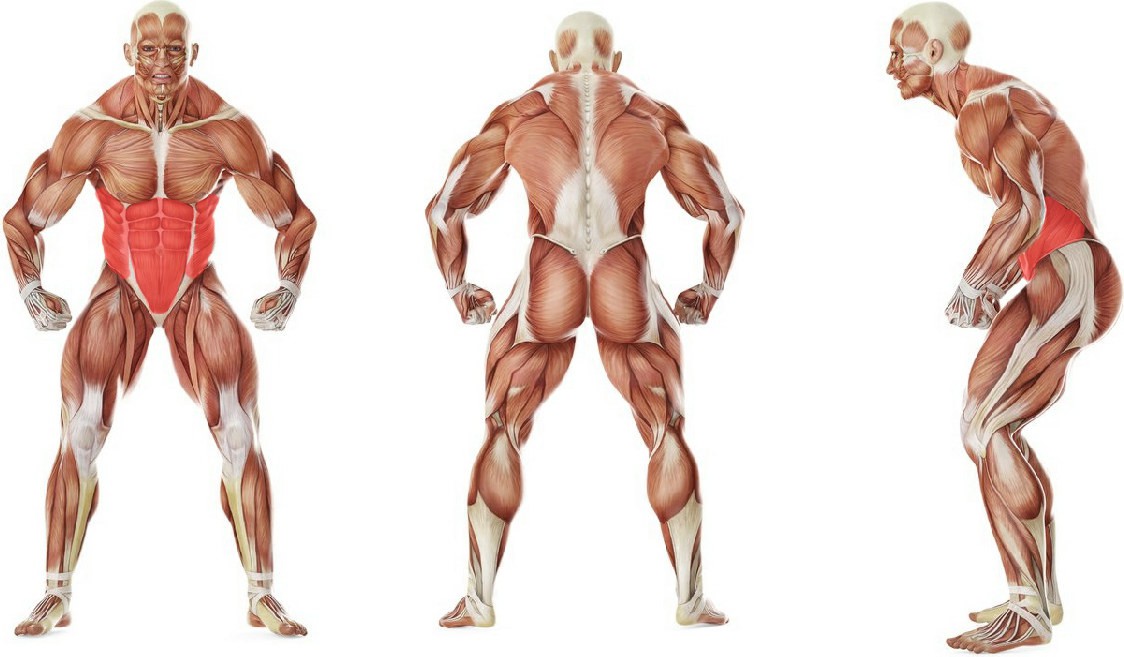 Best workout routines with this exercise
These programs with this exercise «Standing Lateral Stretch» are among the best rated by athletes.
Exercise substitutions
You can try replacing the exercise «Standing Lateral Stretch» with one of these exercises. The possibility of replacement is determined on the basis of the muscle groups involved.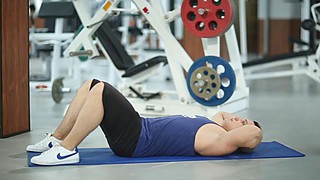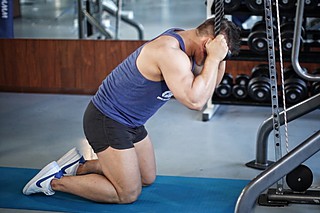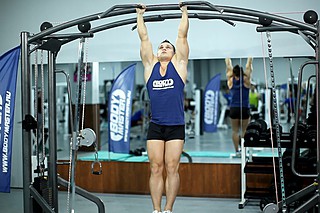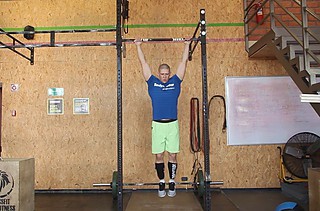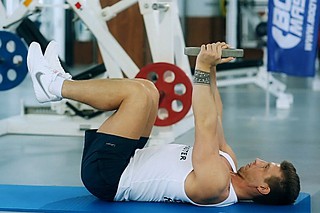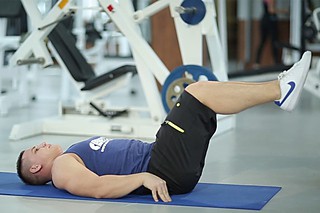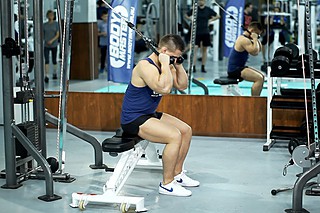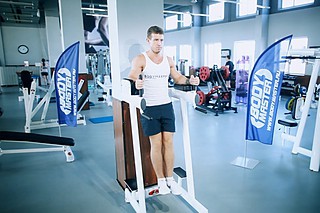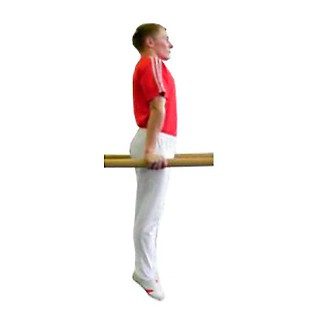 Standing Lateral Stretch
Author:
AtletIQ:
on
Standing Lateral Stretch — The benefits of exercise, how to properly perform and how many sets to do..
Rating:
5
Workouts with «Standing Lateral Stretch»