Barbell Full Squat
6 minutes for reading
345 views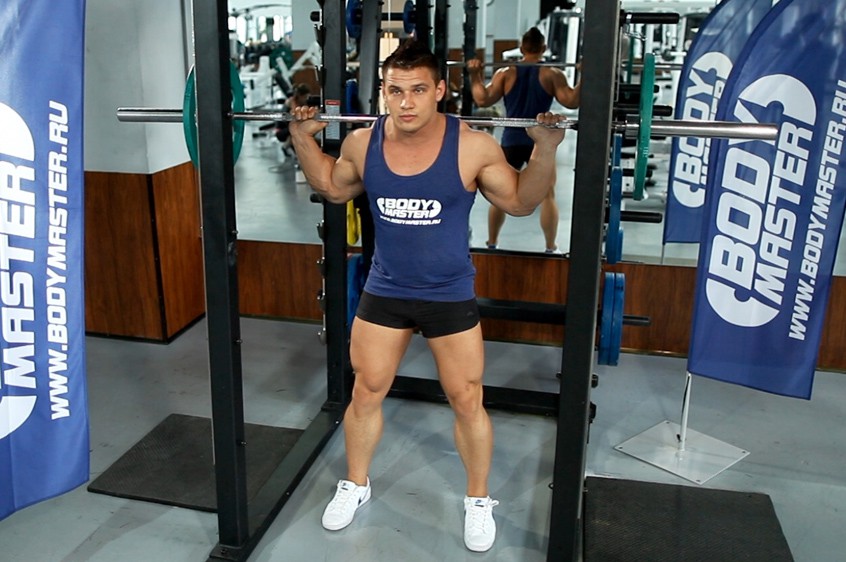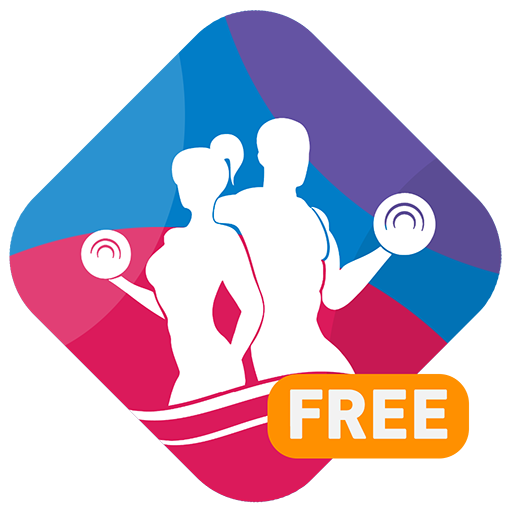 General info
Accessory muscles
Hamstrings, Calves, Lower Back, Glutes
How to perform exercise
This exercise is best performed inside a squat rack for safety purposes. To begin, first set the bar on a rack just above shoulder level. Once the correct height is chosen and the bar is loaded, step under the bar and place the back of your shoulders (slightly below the neck) across it.
Hold on to the bar using both arms at each side and lift it off the rack by first pushing with your legs and at the same time straightening your torso.
Step away from the rack and position your legs using a shoulder-width medium stance with the toes slightly pointed out. Keep your head up at all times and maintain a straight back. This will be your starting position.
Begin to slowly lower the bar by bending the knees and sitting back with your hips as you maintain a straight posture with the head up. Continue down until your hamstrings are on your calves. Inhale as you perform this portion of the movement.
Begin to raise the bar as you exhale by pushing the floor with the heel or middle of your foot as you straighten the legs and extend the hips to go back to the starting position.
Repeat for the recommended amount of repetitions.
This type of squat allows a greater range of motion, and allows the trunk to maintain a more vertical position than other types of squats, due to foot position and the higher bar position.
Photos of the correct technique
What muscles work?
If the correct technique is followed, the following muscle groups work: Quads, and auxiliary muscles: Hamstrings, Calves, Lower Back, Glutes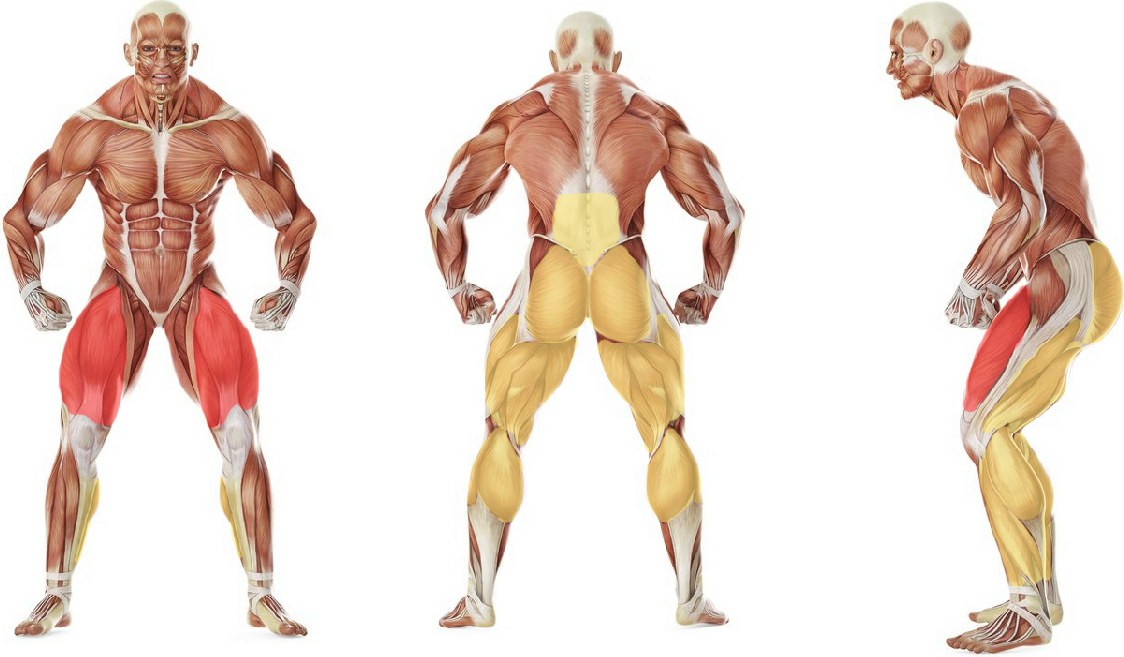 Weight and number of repetitions
The number of repetitions and working weight depends on your goal and other parameters. But the general recommendations can be presented in the form of a table:
| Goal | Sets | Reps | Weight, %1Rm | Rest between sets |
| --- | --- | --- | --- | --- |
| Strength | 2-6 | 1-5 reps | 100-85% | 3-7 min |
| Mass gain | 3-6 | 6-12 reps | 85-60% | 1-4 min |
| Fat burning | 2-4 | 13-25 reps | 60-40% | 1-2 min |
In order to make the training more diverse and effective you have to change the number of repetitions and the working weight. It is important not to go beyond certain values!
*Specify the weight and the maximum number of repetitions that you can perform with this weight.
Best workout routines with this exercise
These programs with this exercise «Barbell Full Squat» are among the best rated by athletes.
Exercise substitutions
You can try replacing the exercise «Barbell Full Squat» with one of these exercises. The possibility of replacement is determined on the basis of the muscle groups involved.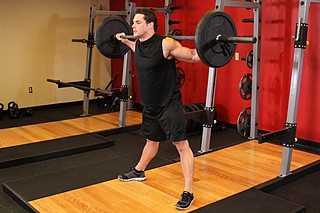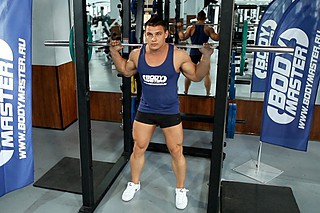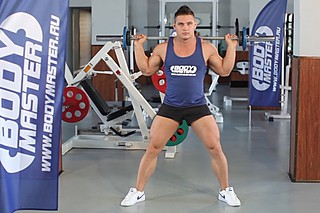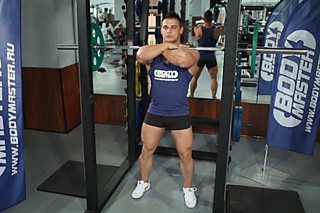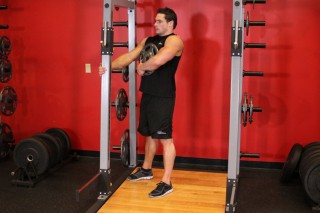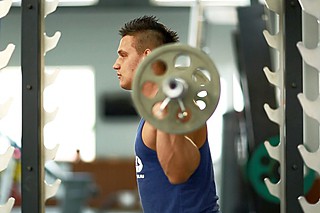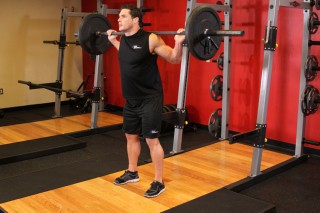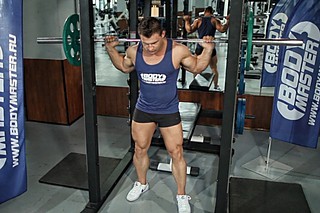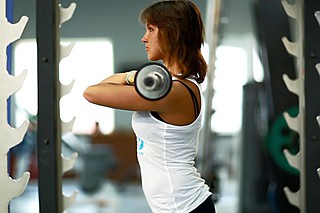 Barbell Full Squat
Author:
AtletIQ:
on
Barbell Full Squat — The benefits of exercise, how to properly perform and how many sets to do..
Rating:
5
Workouts with «Barbell Full Squat»