Oblique Crunches - On The Floor
6 minutes for reading
345 views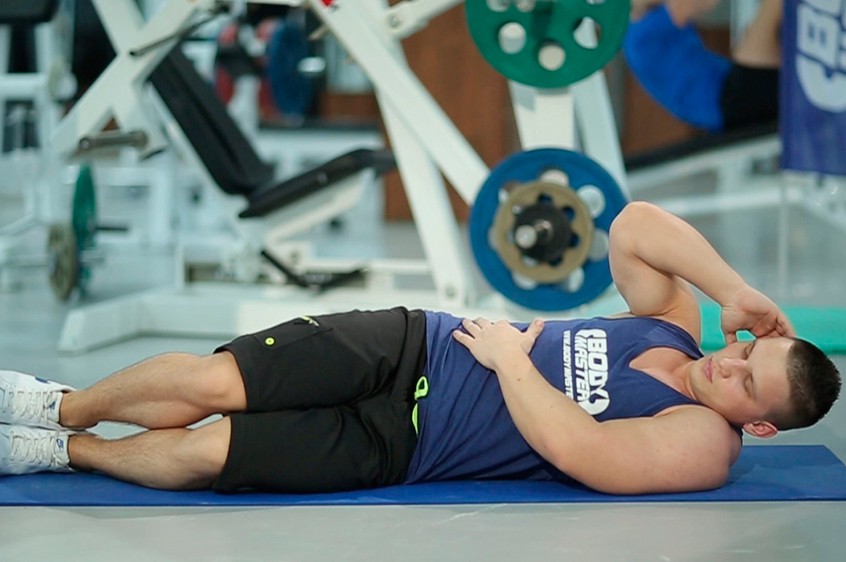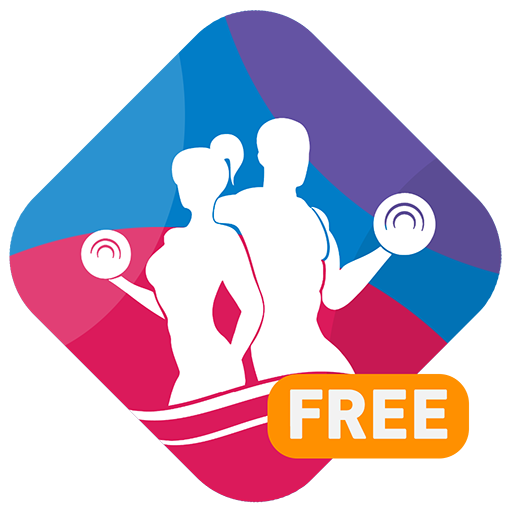 General info
How to perform exercise
Start out by lying on your right side with your legs lying on top of each other. Make sure your knees are bent a little bit.
Place your left hand behind your head.
Once you are in this set position, begin by moving your left elbow up as you would perform a normal crunch except this time the main emphasis is on your obliques.
Crunch as high as you can, hold the contraction for a second and then slowly drop back down into the starting position.
Remember to breathe in during the eccentric (lowering) part of the exercise and to breathe out during the concentric (elevation) part of the exercise.
Note: While you cannot add resistance to this exercise you can concentrate on perfect execution and slow speed.
Photos of the correct technique
What muscles work?
If the correct technique is followed, the following muscle groups work: Abs, and auxiliary muscles: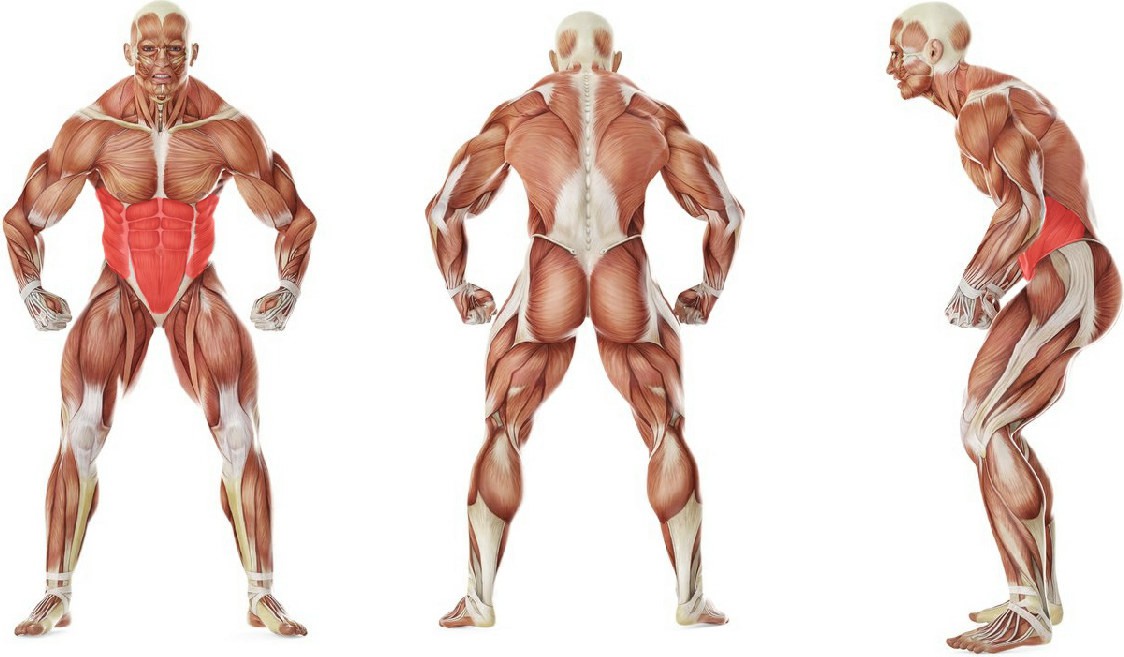 Best workout routines with this exercise
These programs with this exercise «Oblique Crunches - On The Floor » are among the best rated by athletes.
Exercise substitutions
You can try replacing the exercise «Oblique Crunches - On The Floor » with one of these exercises. The possibility of replacement is determined on the basis of the muscle groups involved.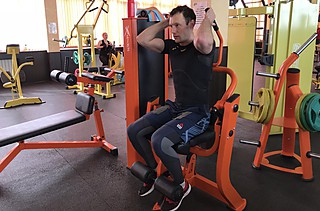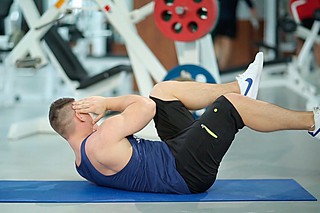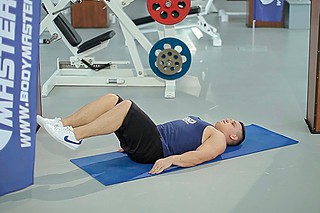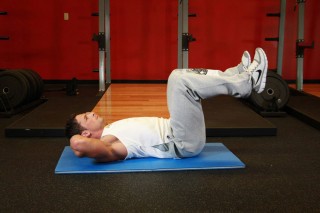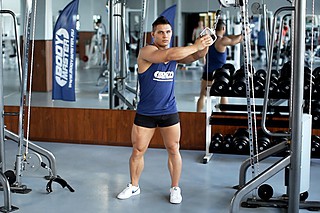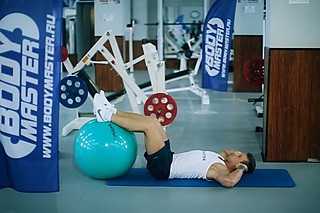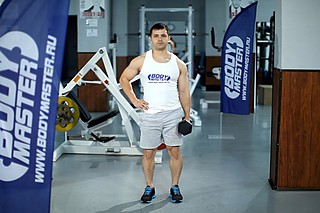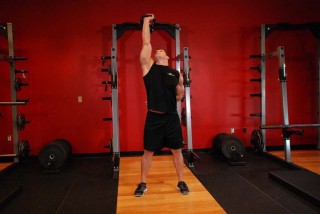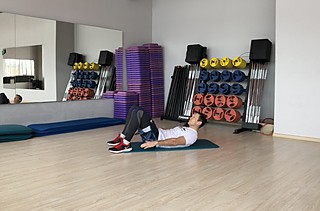 Oblique Crunches - On The Floor
Author:
AtletIQ:
on
Oblique Crunches - On The Floor — The benefits of exercise, how to properly perform and how many sets to do..
Rating:
5
Workouts with «Oblique Crunches - On The Floor »