Standing Cable Wood Chop
6 minutes for reading
345 views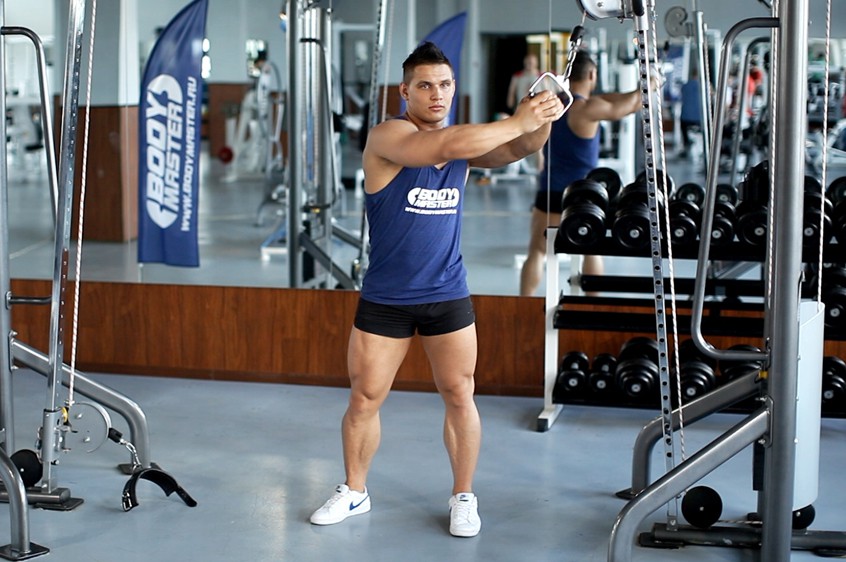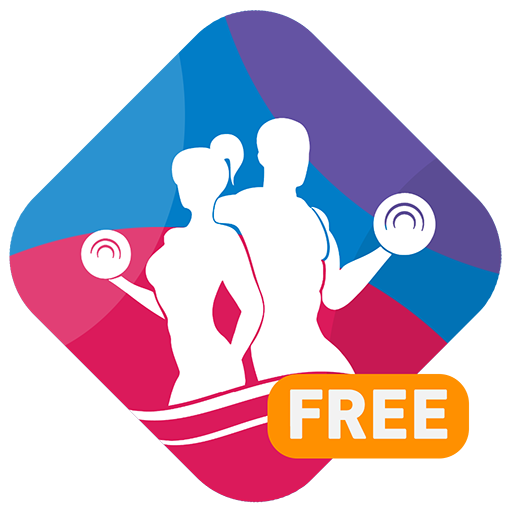 General info
Accessory muscles
Shoulders
How to perform exercise
Connect a standard handle to a tower, and move the cable to the highest pulley position.
With your side to the cable, grab the handle with one hand and step away from the tower. You should be approximately arm's length away from the pulley, with the tension of the weight on the cable. Your outstretched arm should be aligned with the cable.
With your feet positioned shoulder width apart, reach upward with your other hand and grab the handle with both hands. Your arms should still be fully extended.
In one motion, pull the handle down and across your body to your front knee while rotating your torso.
Keep your back and arms straight and core tight while you pivot your back foot and bend your knees to get a full range of motion.
Maintain your stance and straight arms. Return to the neutral position in a slow and controlled manner.
Repeat to failure.
Then, reposition and repeat the same series of movements on the opposite side.
Tip: You will twist your entire body with this exercise, but really focus on getting maximal torso rotation and a strong clinch at the end of the movement. To ensure a good mind-muscle connection, keep your abs tense at all times.
Photos of the correct technique
What muscles work?
If the correct technique is followed, the following muscle groups work: Abs, and auxiliary muscles: Shoulders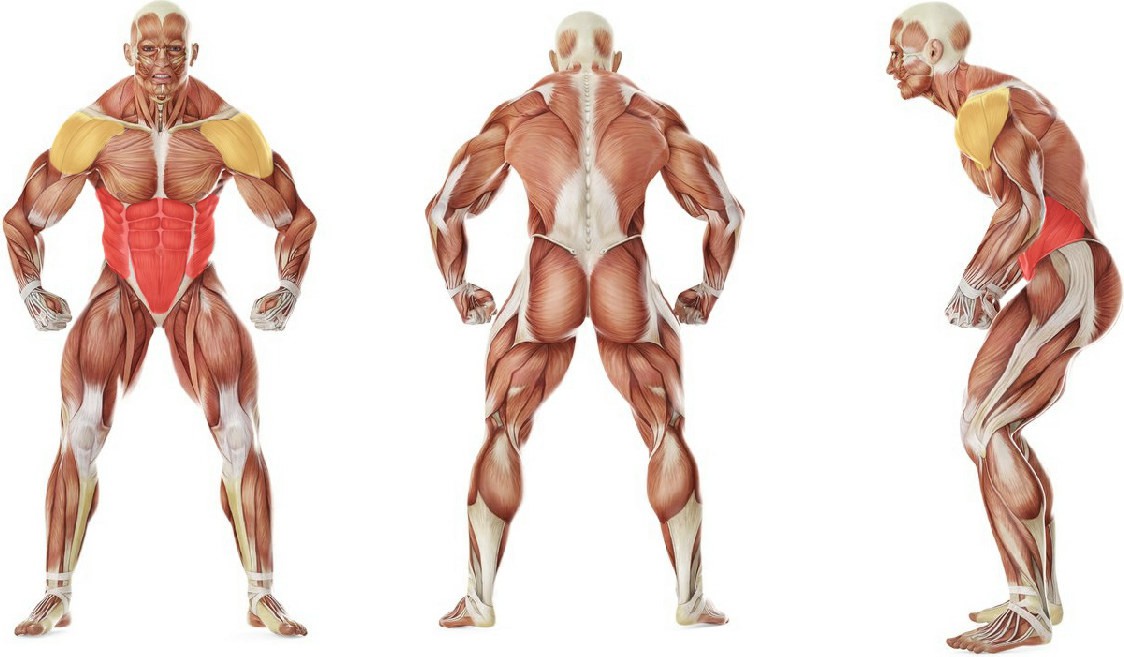 Weight and number of repetitions
The number of repetitions and working weight depends on your goal and other parameters. But the general recommendations can be presented in the form of a table:
| Goal | Sets | Reps | Weight, %1Rm | Rest between sets |
| --- | --- | --- | --- | --- |
| Strength | 2-6 | 1-5 reps | 100-85% | 3-7 min |
| Mass gain | 3-6 | 6-12 reps | 85-60% | 1-4 min |
| Fat burning | 2-4 | 13-25 reps | 60-40% | 1-2 min |
In order to make the training more diverse and effective you have to change the number of repetitions and the working weight. It is important not to go beyond certain values!
*Specify the weight and the maximum number of repetitions that you can perform with this weight.
Best workout routines with this exercise
These programs with this exercise «Standing Cable Wood Chop » are among the best rated by athletes.
Exercise substitutions
You can try replacing the exercise «Standing Cable Wood Chop » with one of these exercises. The possibility of replacement is determined on the basis of the muscle groups involved.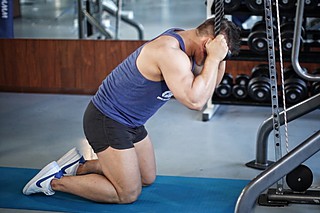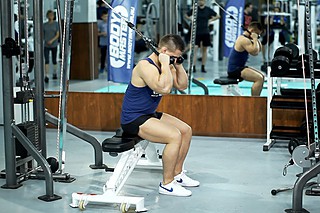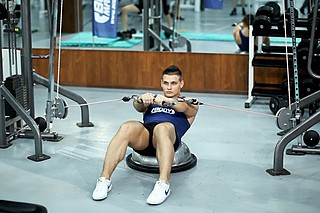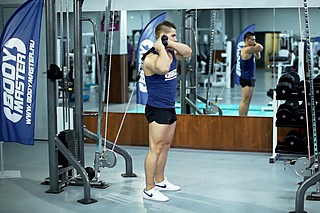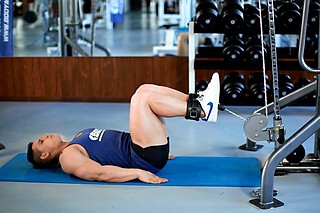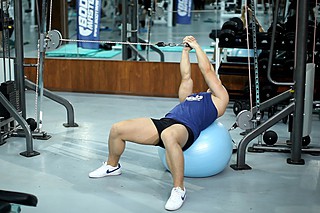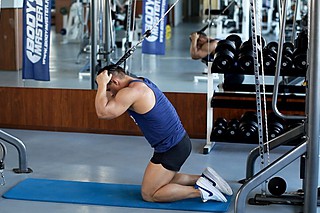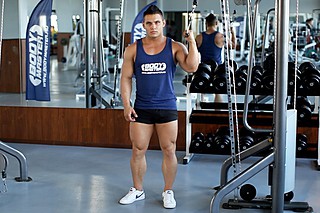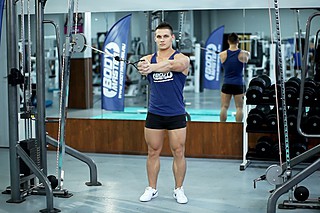 Standing Cable Wood Chop
Author:
AtletIQ:
on
Standing Cable Wood Chop — The benefits of exercise, how to properly perform and how many sets to do..
Rating:
5
Workouts with «Standing Cable Wood Chop »